Healthy Fit with 
Kella
Price
 Fitness, at 2555 E. Gila Ridge Road, behind the Rock Church.
The fitness center and yoga studio offers group fitness classes, including MASHUP, Yoga Shredded, Core de Force, PiYo, Healing Yoga, TurboKick, CIZE, Country Heat and Silver Sneakers. The location also offers several different camps that focus on exercise and nutrition: Bikini Body Camp, Healthy Fit Boot Camp, Fit Seniors Camp and Healthy Kids Camp.
In addition, private sessions are available as well as integrative and corrective exercise for rehabilitation and injury. 
Kella
 also offers health and wellness education seminars, private events and corporate training at both gyms, including the original location at 304 S. Main St., Yuma United MMA and offsite at corporate locations.
Healthy Fit Foundation

Kella
's 501c3 nonprofit foundation, Healthy Fit Foundation, provides exercise, health and wellness programs to the community by working with other nonprofits to support a healthier lifestyle. I asked 
Kella
 why she established a foundation. "I love so many of the worthwhile organizations in the community. I identified a need in which many of them would benefit from health and wellness programs that incorporate both fitness/exercise and nutrition. The foundation enables me to utilize my expertise in exercise and nutrition to improve the lives of Yumans. My foundation allows me to apply for grants to help fund these programs as well as receive donations from the community," she said.
The foundation is currently partnering with the Healing Journey to provide healing yoga for trauma victims suffering from PTSD.
The program started when 
Kella
 became certified in Warriors for Healing Yoga, a program of restorative yoga designed for military and others who suffer from PTSD. "There are many research articles that point to the benefits of yoga as part of a treatment plan to reduce anxiety, depression, and allow for improved mental health. I have utilized my certification to provide free programs for military veterans, military spouses and trauma victims, like the ones who are served by Healing Journey," 
Kella
 explained. She is also working with Arizona Children's Association to develop a family bonding fitness experience because "this will enable foster and adoptive families opportunities to reduce stress and anxiety, bond together through play and exercise, and experience the positive emotional support through a fitness environment."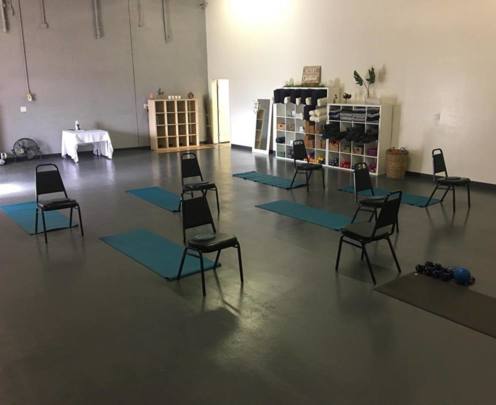 As a prior foster parent and an adoptive parent of four, 
Kella
 knows that fun and positive bonding through family "teams" can help bring children together with the parents. Additionally, this can help set the framework for healthy family lifestyles and habits, including appropriate nutrition, she said.
Starting in January, the organization will be offering a senior wellness initiative at Healthy Fit with 
Kella
Price
 Fitness and a Healthy Pregnancy Program with New Life Pregnancy Center. She has worked with seniors in health and wellness for some time, through programs like LiveSTRONG for Cancer Exercise and Silver Sneakers programming. "I see firsthand how creating healthy habits can start later and life and positively impact health risks for diabetes, heart disease — even diseases like Alzheimer's. Teaching seniors about how to take care of their body is essential to maintain independent living and longevity."
Kella
 noted she works to support New Life Pregnancy "as many young women need to be educated on the importance of exercise and proper nutrition for their bodies, as well as their baby. The healthy habits that I can teach will create a lifestyle that can continue after the baby is born, resulting in better health for the child as well as the mother."
The foundation is also working on offering a free after-school kids program with the YMCA. Donations to any of these programs can be made at: 
paypal.me/KellaPrice
 with a notation indicating Healthy Fit Foundation and to which program the donor would like their donation to go. For information on any of the programs, call 252-622-8119.